All flowers have a meaning. Throughout the history, flowers have been used as a symbol to express feelings, emotions, and identity. A floral logo is itself a message in your design that expresses your unique vision. Add interest to the display of your textile products and make them look dazzling and exemplary. Custom flower boxes have impressive designs, colors and prints to make your items look beautiful. These custom flower boxes are suitable for different textiles and are suitable for almost all packaging applications. There are 2 features of  flower logo & print:
Symbolize your identity
Stand out from your competitors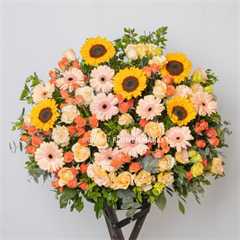 Symbolize your identity introduce.
A custom designed flower logo can communicate the true message of your business to your potential customers, vendors and partners. In order to stay in the good books of your customers a custom flower logo design can help symbolize your identity.Your flower logo should be designed after a thorough research to come up with your unique corporate identity which can give you an edge over your competitors.
Stand out from your competitors introduce.
It is true that flowers are grandly associated with florists and gardeners, but you are not obligated to use them if you do not want to. Start by asking yourself what your values are and how you can stand out from your competitors. You can even choose a wordmark and decide to put forward your business name if you want. A professional logo designer who knows the best use of fonts, colors symbols and other design elements comes up with flower logo design ideas that result in fresh, elegant and classy logos that perfectly fit with the customer demands.